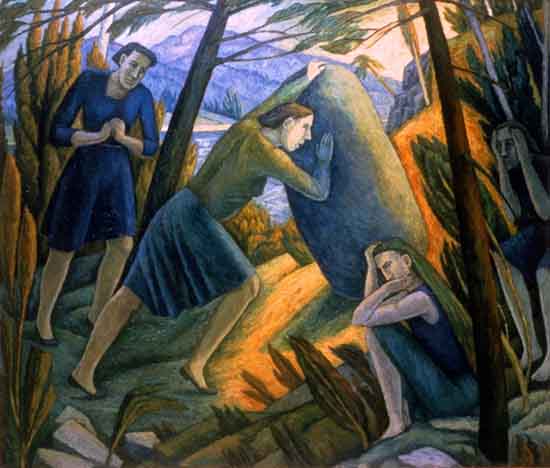 cradling our two tea cups last week while meeting for a new year's visit, my friend robin said something that stuck with me and can't be shaken from my head.
we shared our struggles, disappointments, victories and joys. she then mentioned what a shame it almost is to leave those places of complete and utter struggle, because in those moments we find ourselves clinging to god like never before. The sweetness of that sacred dance between god's spirit and ours seems to fade a bit as the bitter dust of panic settles, believing we can rely on our own power again to an extent, leaving god's arms a bit more empty until we return again.
to me, life's goal has been about avoiding struggle at all cost.
how i can learn to better avoid these perceived negative situations and conflicts, how i can dig myself up and out of the hole of destruction and into the land of eternal peace. i realize what i've always craved is to be undisturbed, living such a worry and mistake free life, where everyone loves me and the road has no bumps ahead.
then i'd be fulfilled. THEN i can really settle into life.
i often ask god to just take this 'thing', this 'circumstance' away from me. however, this past year and a half of my life has proved, through immense pain and inner power struggle with god over my journey and destiny, to be the most fruitful and messily glorious months of my life.
i resonated so strongly with her musings because she really 'gets' it. being a fellow pilgrim and true journeyer, she understands by living through the same patches of hell and torment that i have walked, slightly ahead of me with years, and is able to give words to feelings, emotions and experiences i have faced, all because she has been thrown onto the path of resistance too. bloodied and bruised by life's knocks, allowing her pain to not be wasted on just pain, but having learned and been gifted this indescribable ability to help free others on their journey. encouraging other captives to be guided through their own doors of their personal prison, finding that they truly are not alone.
the moments of absolute reliance upon my heavenly father have altered by being. my spirit will never be the same have tasted and seeing how good he is to me. although he might not take away my circumstances, he literally opens a path so i may pass through unharmed. he then pours out blessing upon blessing in the sacred unity that only a heart connected to god can know. i am reminded to attempt to remain in this circle with him, even when things are flowing easier in my life and i don't press in as heavy to his chest. i am learning the steps to this sacred dance, a dance that is so unique to every single individual on the planet, a dance that is orchestrated for only two and could never be repeated by another.
i bless you struggle
and i thank you for coming into my life.
you reveal god in ways that i have never known before.
i am humbled,
i am grateful,
i kneel in awe.
image: dianadean.com/dupont-collection