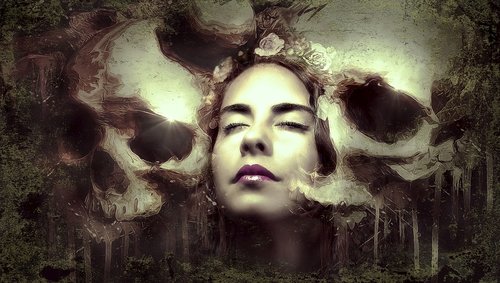 i am learning that fear attempts to hunt you down and find you.
if it's not self perpetuated, it will creatively find a name, a face, an organization, a situation- and it will begin to stalk us, it's prey.
HOWEVER…I also know that God will not take his eyes off of me-that there is hope that burns like an eternal flame, a new hope that i had not taken possession of until the past couple of years.
his wingspan is larger than my fear. it completely envelopes and covers me.
like the 'reckless love' song running through my head, the lyrics run so deep and true:
'there is no shadow you won't light up, no mountain you won't climb up running after me…there's no wall you won't kick down, no lie you won't tear down coming after me…'
fear is big.
God is bigger.
an email came in from a listener today of our radio show, in response to an email newsletter we had sent out this morning about one of our guests from a few years back who had died suddenly over the weekend. our heart breaks, as she was young, lovely, knowledgable and beautiful, a valuable instrument for people's healing.
and this doesn't add up- the number of deaths we have seen reported lately in the natural health community. our world seems small and it starts to get personal very fast. many questions, all unanswerable…
this email went on to ask us:
"are you not afraid for your own lives?" and then went on to say that they would be if they were us…
how fearful is that???
my former self would have wanted to run and hide, and again consider the possibility of playing it safe, shutting down the show, and living quietly to ourselves without making waves.
however, the present day me, with all i have journey through to get here read it and immediately put my hand out in defense screaming, "NO!!!! I will NOT retreat!!!! my God is bigger than all off this fear and He has given me very specific promises that i have yet to live out…"
Psalm 91 immediately jumped into my brain as I sit here. this promise over my life has never seemed more appropriate and meaningful. dare i believe that it was written solely for me? that the secrets and promises and comforts in the following passages are personally crafted on my behalf?
Psalm 91
1 Whoever dwells in the shelter of the Most High
will rest in the shadow of the Almighty.[a]
2 I will say of the Lord, "He is my refuge and my fortress,
my God, in whom I trust."
3 Surely he will save you
from the fowler's snare
and from the deadly pestilence.
4 He will cover you with his feathers,
and under his wings you will find refuge;
his faithfulness will be your shield and rampart.
5 You will not fear the terror of night,
nor the arrow that flies by day,
6 nor the pestilence that stalks in the darkness,
nor the plague that destroys at midday.
7 A thousand may fall at your side,
ten thousand at your right hand,
but it will not come near you.
8 You will only observe with your eyes
and see the punishment of the wicked.
9 If you say, "The Lord is my refuge,"
and you make the Most High your dwelling,
10 no harm will overtake you,
no disaster will come near your tent.
11 For he will command his angels concerning you
to guard you in all your ways;
12 they will lift you up in their hands,
so that you will not strike your foot against a stone.
13 You will tread on the lion and the cobra;
you will trample the great lion and the serpent.
14 "Because he[b] loves me," says the Lord, "I will rescue him;
I will protect him, for he acknowledges my name.
15 He will call on me, and I will answer him;
I will be with him in trouble,
I will deliver him and honor him.
16 With long life I will satisfy him
and show him my salvation."
image:pixabay.com