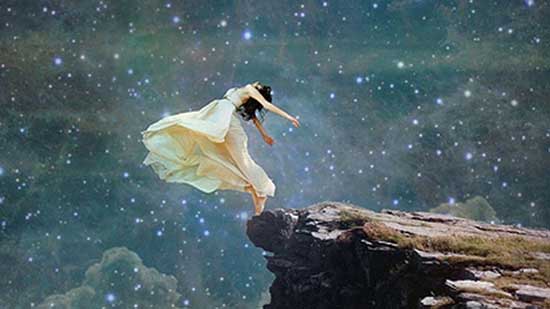 Thanks to the inspirational life of a very dear friend, I have reacquainted with beloved needle and thread for some good old fashioned hand stitching of garments. Like most things, I needed a little direction at the beginning, so I asked her expert opinion as to what stitch would be the best for a particular dress I was crafting. She looked at me and said thoughtfully, "Well….it all depends. Do you want this to last for your daughter? Or your grand daughter?"
Those two sentences have changed my life.
Just as a well made piece of art should be crafted with the utmost loving intention with longevity in mind, are not our words just as if not even more important?
Such simple but true questioning made me take a look at not only the creative legacy I am learning to invest in and leave to the future generations in my bloodline, but of the power and legacy of something I am calling 'enduring words', due to that phrase my husband mentioned this week.
Always have been a writer. I just had forgotten it.
Kept my first diary at age 5. Little brass lock and key that i tucked under my pillow before leaving for kindergarten. Vivid memories.
Crafted little novels around age 9, where hours upon hours were spend in my little upstairs bedroom with an old fashioned black typewriter, pounding the keys until my little fingers grew sore, determined to make a story that others would want to listen to; to create a scenario that came alive and jumped off the page and onto a movie screen. (looking back, hilariously these tales usually involved dairy cows for some reason-I sure must have had a love for those black and white gentle giants)
I continued to stack filled journal after hardbound journal onto shelves throughout my teenage years and into adulthood. The cover of red leather with an embossed sacred bleeding heart contained many a written wish and dream of finding true love and opening a hair salon of my own one day, decorated so rustically beautiful that others would be jealous.
A deep emerald green leather with wrap around tie detailed my journeys of Paris, England, Switzerland and Italy, with cafe napkins and momentos still tucked safely inside it's aging pages.
Or the small chocolate colored book that held the rise and fall of one of the most defining relationships of my entire life. Blood, sweat, dreams, fears and tears stained these precious books that seemed to be the dots connecting the important pit stops of my life timeline.
Then, one day they stopped.
I can't say for certain how long they went away for, but I went through a period of serious lack of motivation and life almost became too crowded for my intimate thoughts. Time drifted on and those years are what I consider my 'forgotten years'…when the inkwell of my desire and love of putting pen to paper dried up.
I forgot who I was.
I have spent the past recent few years REMEMBERING who I AM.
Who I have really always been.
A return to myself.
So I have been asking myself as of late what it is that I really want to leave behind me? What WORDS are so important and defining in my life that cannot be wasted and lost for the future generation? They don't need to be the world's most amazing quotable things ever said or ideas ever thought of, however I have come to appreciate the VALUE of words captured at the perfect instances when inspiration hit. That time will keep moving, and I will either grab hold of these personally important momentos of who I am unfolding to be and what I stand for.
That my future children will be able to read words that have substance and meaning backing them, not just a race to fill up a blog post with half hearted ideas just to make my space seem more filled so that it looks important.
No, this is about the essence of thoughts, experiences and feelings of a real life being lived. That time spent writing be a daily SACRED ritual with no deadline or hurry to rush off to the next thing on the to-do list.
That I remember and reflect on who and what I am and why I am here. To leave a legacy of who I am and was created to be, flaws and all.
May enduring words flow freely and honestly from this heart without fear of outside judgement or intimidation that someone else could say it better. Without intrepidation I am forging back into the unknown but all so familiar world of being a writer. Welcome back my heart. I embrace you all beautiful words. I bow down in thankful inspiration.
I am home.